News
11.01.2019
Senior Research Fellowship Programme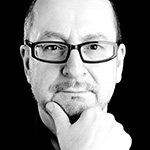 We are happy to welcome Karl Kügle as Senior Research Fellow at the IEG. During his time in Mainz, he will work on his research project "Sound Memories: Religious-Political Difference and the History of European Music in the Age of Reformations".
His main research interest is the study of European music cultures of the late medieval period (c. 1250–1450), with a particular focus on the role of manuscript culture in music, interaction between social ritual and music in courtly life, and sound and music in the context of the Christian liturgy.
2004 Karl Kügle was appointed Professor of Musicology at
Utrecht University
where he occupies the Chair in the History of Music prior to 1800. Since 2016, he holds a contiguous appointment in the
University of Oxford
where he is Senior Researcher in the Faculty of Music and Senior Research Fellow of
Wadham College
.
On 15 January at 6 pm, Karl Kügle will hold a lecture on "Die Koblenzer Fragmente: Neues zur Musikkultur im Rheinland des Spätmittelalters" in the lecture hall of the musicology department at the JGU Mainz. For more information, please visit
Musikwissenschaft Uni Mainz