News
15.03.2019
Senior Research Fellowship Programme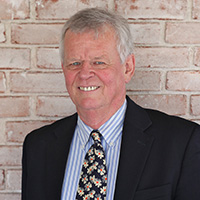 We are happy to welcome Wayne Te Brake as Senior Research Fellow at the IEG. During his time in Mainz, he will work on his research project "Religious Peace: A Historical Reflection".
Te Brake's research in the last decade has focused on the political history of religious contention and the long-term process of accommodating religious differences in Europe during the Reformation and the age of religious wars. The recipient of research grants from the Guggenheim and Ford Foundation, he is currently completing a book for Cambridge University Press on Europe's religious wars and their settlements.
Te Brake got his PhD at the University of Michigan in 1977. From 1993 – 2015, his was professor of History at the Purchase College, State University of New York, where he is currently professor emeritus of History.
In 2013, the IEG established the Senior Research Fellowship Programme for established researchers. It enables the directors to invite respected academics from other European countries and outside Europe to Mainz to pursue their own research and to exchange ideas with the academics working at the IEG. The programme facilitates and strengthens existing cooperation, and potentially lays the groundwork for new shared research projects. Senior research fellows usually come to Mainz for between two and six months, during which they can organize an expert workshop on a topic of their choice, which fits into the research programme of the Institute.