News
21.01.2020
Review on »Glaubenskämpfe« by Eveline Bouwers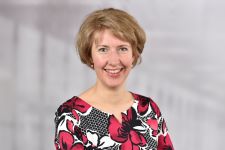 A review on »Glaubenskämpfe. Katholiken und Gewalt im 19. Jahrhundert « by our colleague Eveline Bouwers was published in the online journal ›Sehepunkte‹. According to the reviewer Joachim Schmiedel, the book is a good example for a fruitful transnational historiography as well as for the connection of local, regional and religious studies in history.
»[E]in gutes Beispiel für die Fruchtbarkeit transnationaler Historiographie sowie für die Verbindung von Lokal-, Regional- und Religionsgeschichte«.
Since 2013, Eveline Bouwers has been a member of the academic staff at the IEG and, starting that same year, has been in charge of the Emmy Noether Research Group »Battles over Belief: Religion and Violence in Catholic Europe, 1848-1914«.
»Glaubenskämpfe« is available in open access.