News
25.02.2020
»Confessional Migration« – English translation of EGO article by Ulrich Niggemann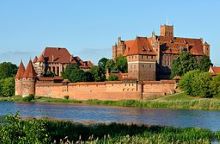 European History Online (EGO) has recently published the English translation of Ulrich Niggemann's article »Christliche Konfessionsmigrationen« – »Confessional Migration«.
Is it possible to differentiate between confessional migrations and other forms of migration? Research in recent years has increasingly emphasised that it is by no means a clearly delineated concept. On the contrary, confessional migrations cannot be clearly distinguished from other migration flows either in terms of the motives of the migrants or in term of the general conditions in which they occurred. Confessional factors undoubtedly played a role in almost all migrations of the early modern period, while the issues of (economic) survival, the assessment of risks, and the availability of information also played a central role in the decisions of so-called confessional migrants and religious refugees. The specifically confessional aspect is primarily expressed in the culture of memory, in identity formation and in cultural practices. The religious refugee is thus simultaneously a contemporary construct and a construct of memory.
Image: Picture taken in Malbork after Wikimania 2010 conference. Panorama of Malbork Castle, Żuławy region, Poland. Wikimedia Commons.
https://commons.wikimedia.org/wiki/File:Panorama_of_Malbork_Castle,_part_4.jpg
.