News
03.03.2020
We welcome Carole Fink as Senior Research Fellow to the IEG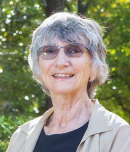 This month, the Leibniz Institute of European History welcomes Carole Fink as Senior Research Fellow.
Carole Fink is a Humanities Distinguished Professor History Emerita from Ohio State University in the fields of International History, Modern European History and Historiography.
Next to her monographic publications, she has published over 50 articles and essays, as well as (co)edited numerous anthologies. Her latest monography »West Germany and Israel. Foreign Relations, Domestic Politics, and the Cold War, 1965 – 1974« was published in 2019.
As part of the Senior Research Fellowship Programme, Carole Fink will give a lecture on March 24th, during the weekly research colloquium.