News
03.09.2021
New research network "Value of the past" has started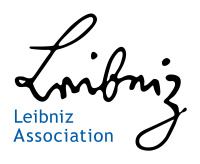 The new Leibniz Research Network "Value of the Past" under participation of the IEG has launched its research activities on September 01, 2021. In the next four years, the network will investigate the significance of the past for societies in historical and contemporary contexts.
Interdisciplinary perspectives will help to examine how values associated with the past are created and communicated. Looking at German, European and global dimensions, the research will explore how historical evidence is shaped through language, mediality and digitality, how notions of space and time shape historical perceptions, and how the resource "past" is used to inform processes of socialization and identity conflicts, but also within the context of an increasingly large history market.
Alongside the IEG, 20 other institutions of the Leibniz Association are participating in the research network, ranging from institutes of history and cultural studies to social and environmental sciences and research museums, as well as numerous international partners.