News
16.09.2021
Martin Kohlrausch as Senior Research Fellow at IEG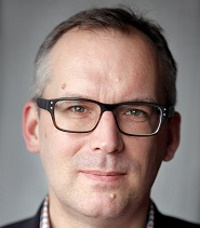 We are happy to welcome Prof. Dr. Markus Kohlrausch as Senior Research Fellow at the IEG. For the next three months he will be working on his research project "Der Aufstieg von Walter Gropius und Le Corbusier als 'Technocelebrities'" ("The rise of Walter Gropius and Le Corbusier as 'technocelebrities'") at the Institute. The IEG is looking forward to working with him!
picture rights: KU Leuven, photographer: Rob Stevens
Martin Kohlrausch is Associate Professor of European Political History at the Catholic University of Leuven, Belgium.
His main research interests include »European History in the 19th and 20th Centuries«, »History of the Monarchy in Modern Europe«, »Mass Media and Politics« and »Experts and Politics in the 20th Century«.