EGO | European History Online






EGO | European History Online
examines processes of intercultural exchange in European history that had an impact beyond political, national, and cultural boundaries.
conceives of Europe as an ever changing communication sphere where various processes of interaction, circulation, interference and entanglement, of exchange and transfer, but also processes of confrontation, defence and delimitation took place.
is being realized in international and interdisciplinary collaboration. Its editorial board consists of over 20 well-known experts.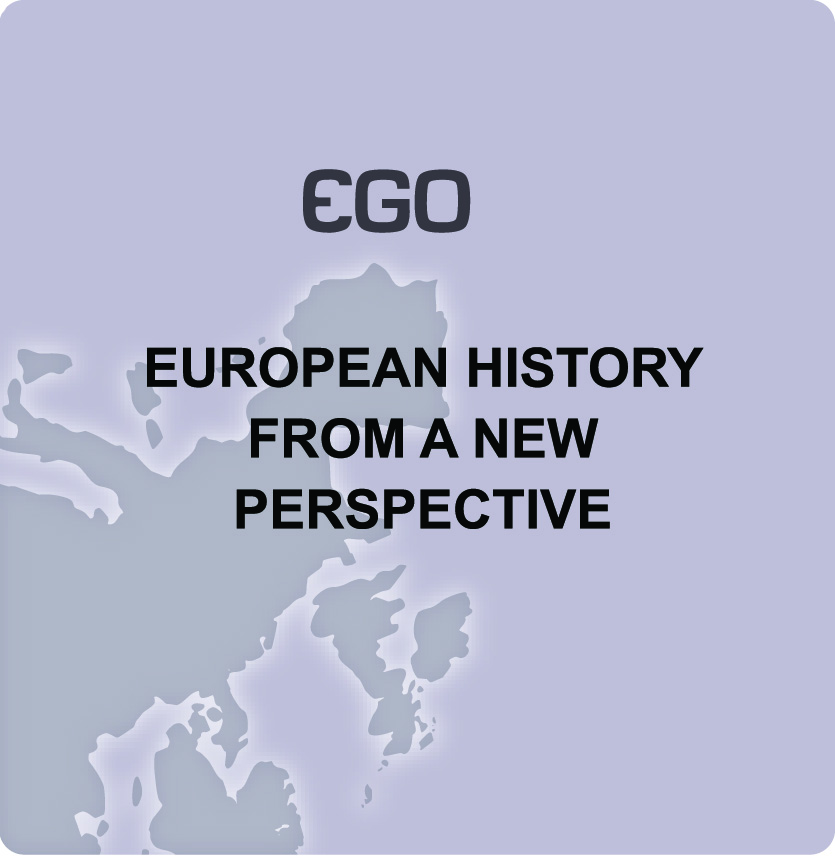 EGO unlocks 500 years of modern European history, crossing the boundaries of countries, disciplines, and scientific methods. Its subjects are as diverse as the processes of communication and transfer it displays. They range from religion, science and law to art and music, economy, technology and the military. Research papers on specific topics are introduced by surveys to provide background and context. Additional articles and items contain material and information on specific aspects or introduce agents of transfer such as migrants, travellers, merchants, teachers, missionaries, inventors, translators or book­sellers who are, as intermediaries, significant for intercultural transfer.

EGO does not only consist of text elements, but takes advantage of the multimedia potential of the internet. EGO contains visual and written sources, statistics, animated and interactive maps, as well as audio and video sources. This multimedia network allows a journey through regions, times and topics. The different items can be browsed via links and navigation bars.

The contents of the open access project EGO are published in German and English.

The conception and implementation of EGO was funded by the German Research Foundation (2009–2015) and the State of Rhineland-Palatinate (2007–2009).

EGO is maintained by the Leibniz Institute of European History in Mainz and the Trier Center for Digital Humanities.

EGO | Europäische Geschichte Online = European History Online
published by the Leibniz Institute of European History (IEG)

Chief Editors: Professor Nicole Reinhardt, Professor Johannes Paulmann
Coordinator: Dr Joachim Berger
Managing Editor: Dr Claudia Falk

E-Mail: egoredaktion@ieg-mainz.de
Website: http://www.ieg-ego.eu

Former managing editors:
Dr Joe Paul Kroll (2014–2015)
Lisa Landes M.A. (2009–2013)
Dr Christina Müller (2012–2013)
Dr Jennifer Willenberg (2009–2011)