Dr. Claudia Falk
Managing Editor, "EGO | European History Online"
Room: 03-11, Diether-von-Isenburg-Str. 9-11, 55116 Mainz (Besucheranschrift)
Phone: +49 6131 39 39479
Fax: +49 6131 39 35326


Personal Details:
Studied English, German and History of Art at Heidelberg University; 2013: PhD in English Philology; 2007–2009 assistant for international affairs at the rectorate of Heidelberg University; 2009–2013 personal assistant of Professor Vera Nünning at the English Department, Heidelberg University; 2013–2014 and since 2016 academic editor at the IEG for "EGO | European History Online" (2015/2016 member of the academic staff, project "DARIAH-DE"); since January 2015 also communications associate at the Graduate Academy, Heidelberg University.
Research interests:
Literary and cultural history
Gender studies
Crime fiction
Publications (Selection):
Zwischen Tradition und Subversion: Männlichkeitsmodelle im englischen Roman von den 1950er bis 1990er Jahren. Trier: WVT, 2015.
"'Good Guy' oder 'Rejection Man': Ironie und Humor als Mittel der Empathieerzeugung bei Nick Hornby." Hg. Caroline Lusin. Empathie, Sympathie und Narration: Zur Rezeptionslenkung in Prosa, Drama und Film. Heidelberg: Winter, 2014. 89-102.
"A Masculinity-Studies Approach to Narrative: Hegemonic and Subordinated Masculinities in F. Scott Fitzgerald's The Great Gatsby." Hg. Vera Nünning. New Approaches to Narrative. Trier: WVT, 2013. 93-105.
»›And I Mean Is It Any Wonder All the Men End up Emasculated?‹ Post-war Masculinities in Richard Yates' Revolutionary Road and John Braine's Room at the Top.« Hgg. Stefan Horlacher, Kevin Floyd. Between the National and the Transnational, 1945-1980: Masculinities in British and American Literature. Farnham: Ashgate, 2013. 55-68.
"Starke Frauen: Val McDermid." Hg. Vera Nünning. Der Amerikanische und Britische Kriminalroman: Genres – Entwicklungen – Modellinterpretationen. Trier: WVT, 2008. 151-164.
Forschungsprojekte: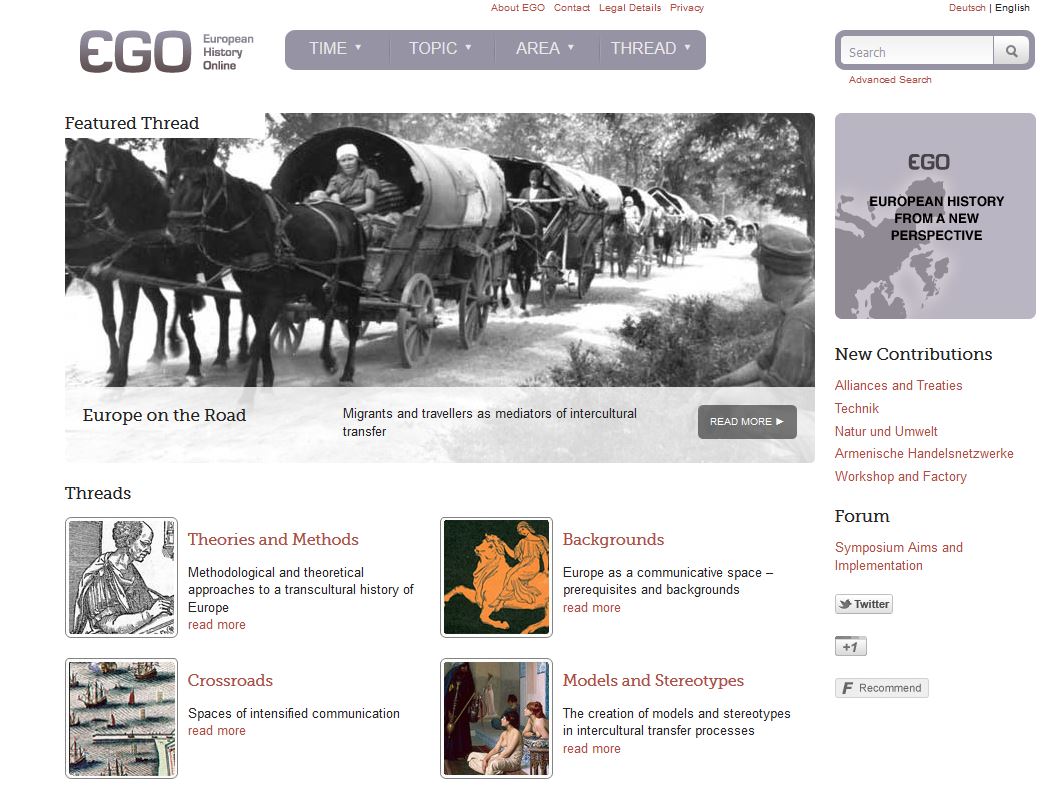 EGO | European History Online is an transcultural history of Europe published Open Access.