IEG Alumni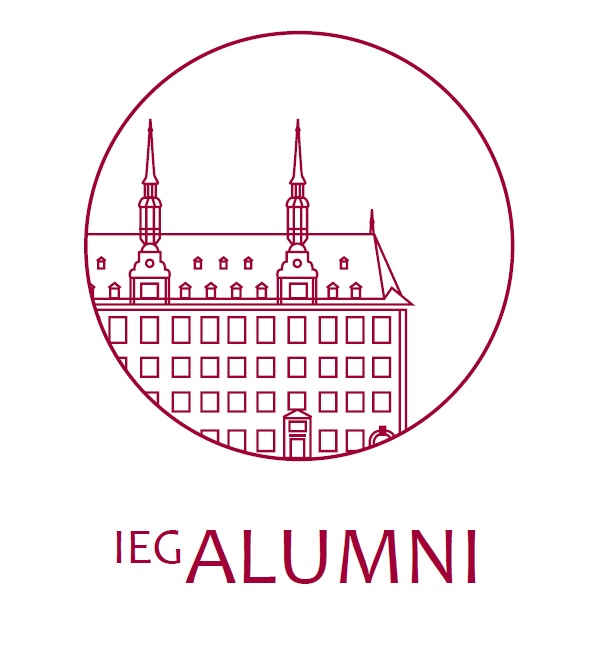 IEG-Alumni verbindet alle, die am IEG geforscht haben, über die Zeit in Mainz hinaus. Seit Bestehen des Instituts haben über 1.500 Wissenschaftler:innen am IEG in Mainz geforscht. Viele von ihnen haben auch gemeinsam unter dem Dach der Domus Universitatis gelebt. Damit der wissenschaftliche und persönliche Kontakt auch nach der Zeit am IEG zwischen Ehemaligen und dem Institut bestehen bleibt, wurde IEG-Alumni ins Leben gerufen.
»The IEG fellowships are, in my view, brilliantly organised, in that they provide the academic environment
to focus on the research project and a sense of community through the diverse group of students, the friendly staff
and the opportunity to network after the weekly seminars.«
Saima Nakuti Ashipala, Stipendiatin am IEG (2018)
Unseren IEG-Alumni Newsletter mit Informationen rund um das IEG erhalten Sie, wenn Sie sich über das untenstehende Formular anmelden.